Misses "I kissed a girl" Katy Perry had me with her latest video E.T featuring Kanye West. I have to say, despite the really bad rap lyrics from kany west's part, which really didn't add something extra to the song. The really cheesy way of promoting a quite mediocre pair of Vogue sunglasses, the lack of artistic feel for Kanye West's clothes, the video still managed to entertain me.
The Music video is about Katy Perry being an alien and having a romance with a human.
The music video is amazing,
I really like the simple concept of the video, it's executed perfectly, the song is really catchy and
the make-up is really out of this world,
But the best of
E.T
are the incredible dresses that she was wearing in the video.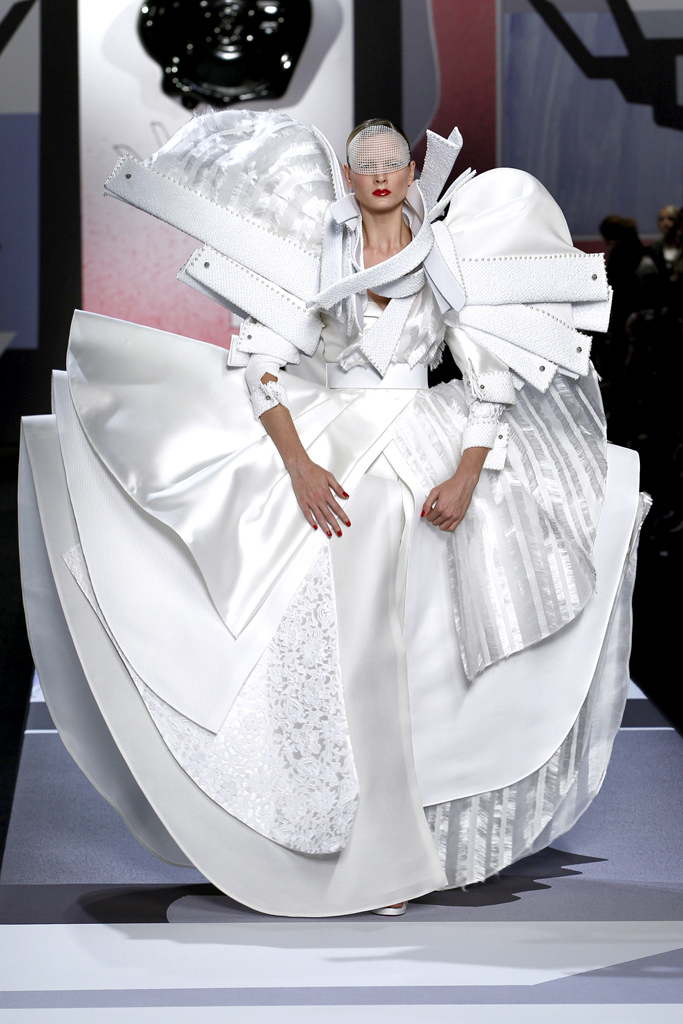 The first and last dres that she is wearing in the video were made by a relatively unknown designer Carol Beadle.
The white dress in the middle was made by Victor & Rolf, our Dutch top designers.[ The white Victor and Rolf dress from their last show is really popular right now, beyoncé also whore the same dress for her cover and spread in L'Official.]
But , anyways the song is catchy, the dresses are amazing, the make up is blowing my mind and the story and consept has been executed beautifully. E.T is the video that Katy Perry really needed after her EMA catastrophe.
Nice work K.T, but next time leave Kanye in his own space ship.